Top Ten Most Popular Sports in Canada (part 3)
8. Curling
Brought into Canada from Scotland, curling is one of the most favorite sports in the country, particularly in the Prairie Provinces with some famous teams based in Alberta and Manitoba. Curling has always been associated with the Canadian military.
The men's curling national championship is called Tim Hortons Brier while the women's championship is known as Scotties Tournament of Hearts, which is one of the most televised women's sports in Canada. Having been sponsored by Ford Canada since 1995, the world curling championship was widely known as the Ford World Curling Championship.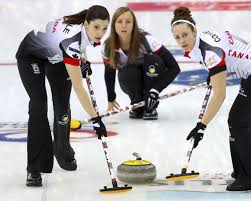 9. Golf
First played in Scotland in the last half of the 15th century, golf was taken to Canada by the native Scots who immigrated to the country and took the game with them. Montreal Golf Club, which was founded in November 1873 by the young Scotsman Alexander Dennistoun, is the first Canadian golf club. Scotsman Alexander Dennistoun was the first president and also the captain of the golf club. With golf's getting more and more popularity since then, Canada is now one of the best golf playing countries in the world.
10. Basketball
Originally, basketball is firmly embedded in Canada since the modern game of basketball was founded in 1891 by James Naismith, a Canadian, while he was working as a physical education instructor in the US.
Basketball is extremely popular in colleges and high schools in Nova Scotia. Professional basketball in Canada started in 1946 but only became popular in 1994 when the NBA awarded franchises to Vancouver Grizzlies and Toronto Raptors. In the present, there are 30 teams that are participating in the basketball national championship in Canada. Because of these reasons, basketball is included in this list of the most popular sports in Canada.