The biggest sporting events in Canada (part 1)
Thanks to its geography and climate, Canada is the perfect place to host some of the world's most exciting sporting events, from ice hockey to curling. Here are some of the biggest sporting events that you should not miss when visiting Canada.
NBA Playoffs and Finals
Many may associate basketball more readily with the US rather than Canada, the fact is that the later often excels in this classic sport. The Toronto Raptors are Canada's pride in the NBA. Fast-paced and filled with dances and music, a Canadian basketball game is always a fantastic experience for sports fans.
The Stanley Cup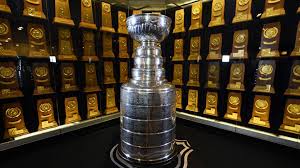 Ice hockey is a rollercoaster ride, full of moments of combat, wild cards, and more. In terms of ice hockey in Canada, one of the biggest and most famous annual events is the Stanley Cup, having been organized since 1893 by the country's National Hockey League (NHL). The Stanley Cup itself has been on a variety of detours over the years, from being used as a cereal bowl, tossed into a swimming pool, to lost on a flight from New Jersey to Vancouver.
The Tim Hortons Brier
A little like boules on ice, curling is an underrated spectator sport. Canada excels at this sport, winning a gold medal at the 2018 Winter Olympics at the same time holding the most titles in the World Curling Championships. The Tim Hortons Brier is held every year, seeing 15 teams compete for the Brier Tankard.
Grands Prix Cyclistes de Québec et de Montréal
The Grand Prix Cyclistes de Quebec et de Montreal (GPCQM) takes place every year at the Avenue du Parc in Montréal and the Grande Allée in Québec. As a Canada's answer to the Tour de France, the GPCQM has been drawing top athletes since 2010 to join these two challenging road races. This event makes the streets of Montréal and Québec buzz with excitement since it allows the public to watch up close from viewing stands.