Niagara Canada Summer Games postponed until 2022
Yukon Canada Summer Games athletes are working on mastering skills to prepare for 2022 after an announcement on Sept. 16 that the largest national sporting event will be postponed until 2022 due to the COVID-19 pandemic.
The Canada Summer Games, which is held every four years, was scheduled to take place on Aug. 6-21, 2021, in the region of Niagara in Ontario. Due to the world health crisis, the event has been rescheduled to the summer of 2022 with no firm date having been set.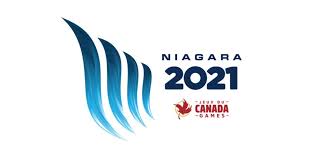 In a statement, chair of the 2021 Canada Games Host Society, Doug Hamilton, said that postponing the Games wasn't an easy decision that they took lightly, but they felt it was the right choice to make. Moving ahead with the Summer Games in 2021 would have prevented them from holding the sports competitions as well as cultural events in the way that they were originally envisioned. They hope that postponing the Games for 2022 will give the participants more opportunity to maximize their experience, at the same time ensuring that Niagara can realize the full potential of hosting the country's largest multi-sport event.
The Canada Summer Games is one of many big sporting events that have been cancelled or suspended due to the coronavirus crisis, starting with the cancellation of the 2020 Arctic Winter Games just one week before they were due to start in Whitehorse in March. The North American Indigenous Games, scheduled for July 12 to 18, was another event postponed to 2021.
In addition, there is some relief for sporting organizations such as gym space was not available for so many groups to train. There also remain a number of questions about competition as groups get back to training.
With many events so far away now, athletes are challenged to find new methods of motivation. And while some athletes may be training hard to perfect their skills and master their sport with an eye to the events in 2022, there is a question of whether there are some athletes who might age out of the competition.