NHL looks to start new season in mid-January
The NHL is hoping to get the 2021 season started as soon as possible.
The hub cities, including Toronto and Edmonton, were the cornerstones of each conference in the league, with Edmonton hosting the Cup Final.
The lack of energy in the arenas was jarring, the absence of fans was palpable on televised broadcasts.
Now, the 2020-21 NHL season seems to be the 2021 season since the league is looking to start it in mid-January and has set January 13, 2021, as opening night for the season.
The league was applauded on these pages for a mostly perfect solution to the 2019-20 season. It is hard to muster that same support currently.
Here is the schedule the NHL has released, from training camps to Stanley Cup Final and beyond.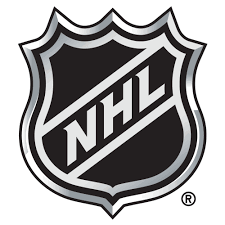 December 31: Training camps open for seven teams that did not take part in the Return to Play Plan for the season, including Detroit Red Wings, Buffalo Sabres, Los Angeles Kings, Anaheim Ducks, Ottawa Senators, San Jose Sharks, and New Jersey Devils.
January 3, 2021: Training camps open for the other 24 teams.
January 13: Regular season starts. Each of the teams in the East, West, and Central divisions will play against each other team in its division eight times. Each team in the North Division will play every other team in its division nine or ten times.
April 12: The NHL Trade Deadline
May 8: The regular season ends
May 11: Stanley Cup Playoffs kick off. The top four teams in each division will fight to qualify for the playoffs. The first two rounds will be intradivisional. The four teams that can advance from the second round to the Semifinal Round will be seeded by their total points in the regular season.
July 9: The last possible day of Stanley Cup Final.
July 17: Deadline for teams to submit protected lists for the 2021 Expansion Draft
July 21: 2021 Expansion Draft
July 23: First round of 2021 Draft
July 24: Rounds 2-7 of 2021 Draft
July 28: Restricted free agent or unrestricted free agent signing period starts